5 places you won't miss in Rome
Data Pubblicazione giugno 20, 2014
World's capital city, queen of all the arts and beauties, Rome's majesty loses its way in its innumerable histories, so impressive that survived up to nowadays.
You should visit at least 5 places in Rome to feel a unique sensation that you will never forget and that each person should feel it at least once in a lifetime.
Rome is an enormous outdoor museum full of monuments, squares and churches, capable of revealing secrets and curiosities hidden since the dawn of time, scenario of literature, movies and all kind of art.
San Peter's Basilica. Is the very middle of Christian religion and destination of hundreds of devoted every year. It's cupola is the Roman's horizon signature and his columns surround all along the believers from all over the world. It is possible to reach it by taking the A Subway Ottaviano.

Colosseum. Majestic monument that has at least two thousand years of history, stamped in the rocks forever: a unique shape that dominates towards the Imperial Forum while it narrates the enormous feeling of a glorious and unforgettable past. To reach it you can take B Subway Colosseo.

Roman Forum. The beating heart of Ancient Rome seems like it is still beating. Its ground trod by imperors, scientists, leaders, nobles and plebeian, it's impossible to miss especially in the nice and warm summer nights. Also here, by taking B Subway towards Colosseo will make you arrive to the destination.

Trevi Fountain. Appeared in one of Federico Fellini's famous movies "La Dolce Vita", is one of the bigger and most famous fountains in the city, where the main theme is the sea. You can reach it by taking B Subway Colosseo.

Navona Square. At last but not least you find Navona's Square, near Campo de' fiori, famous for the crowd of people during night time and for the market that there is every day: you can reach the square by taking bus n 87 (from stop Colosseum), n 492(from Barberini Square) and n.70 (from Termini Station)
---
Ad: cheap hotels in Rome now!
Announcement: Hotel Booking
---
Tags: best places in Rome, must see places in rome, top attractions in rome, what to see in rome
Search Hotels By Rating
Advanced Search
Accomodations
Hotel Booking
Latest posts
Rome Tour
Rome top view is totally breath taking: your eyes will look right into Conciliazione's street where you can ...
It is a multifunctional complex in Pietro de Coubertin street (official web site: auditorium.com): through this creation, Rome ...
You cannot miss Castel Sant Angelo if you are visiting Rome. In fact in its main entrance has tons ...
It's some kind of magic experienced in here that gives to the visitor a feeling that never goes ...
The Museum of Roma In Trastevere (Piazza Sant'Egidio 1/b) it is a very characteristic place. Here there is ...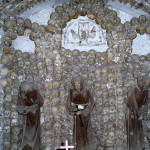 When you step in this church you will remain astonished from the beauty of the structure but either ...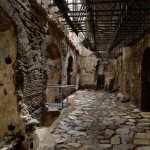 Only one block that contain the whole Roman history: the crypt it is none other than a Lucio ...
While walking around Villa Celimontana (by Via della Navicella, 12) it is possible that you end up under ...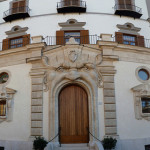 It is located at the bottom of Trinità dei Monti along Sistina and Gregoriana's street, and it is ...
Its well-known steps along with the suggestive church is the most famous tourist and movies scenario. As soon ...