Airports
2 hours and a half away from London, 8 from New York, 10 from Chicago and more or less 13 from Los Angeles. Rome is linked in a perfect way with the whole world through two main airports: Leonardo da Vinci, better known as the place where it is located, Fiumicino, 30 km south from the city near the coast and the other one is Ciampino, 15 km far from the city center on the Appia Nuova, used basically for low cost flights.
Once you arrive at Fiumicino airport, the fastest way to get to the city center is to get the train or a taxi cab (the most expensive solution). You will find two train lines: the first one that will take you to Stazione Termini in about an hour (every half hour) and it is called Leonardo Express, or the FM1 line (leaves every half hour as well). Another option is to get the COTRAL bus to the Tiburtina Station in about 45 minutes.
If you leave from one of those two airports, you can consider one of those options. Keep in mind to buy the ticket and validate it before you leave. Both services are owned by ADR (Aeroporti di Roma).
---
Announcement: there are 1211 hotels near Rome City Centre
---
Find an hotel near:
---
Ad: cheap hotels in Rome now!
Announcement: Hotel Booking
---
Rome Tour
Rome top view is totally breath taking: your eyes will look right into Conciliazione's street where you can ...
It is a multifunctional complex in Pietro de Coubertin street (official web site: auditorium.com): through this creation, Rome ...
You cannot miss Castel Sant Angelo if you are visiting Rome. In fact in its main entrance has tons ...
It's some kind of magic experienced in here that gives to the visitor a feeling that never goes ...
The Museum of Roma In Trastevere (Piazza Sant'Egidio 1/b) it is a very characteristic place. Here there is ...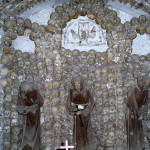 When you step in this church you will remain astonished from the beauty of the structure but either ...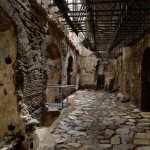 Only one block that contain the whole Roman history: the crypt it is none other than a Lucio ...
While walking around Villa Celimontana (by Via della Navicella, 12) it is possible that you end up under ...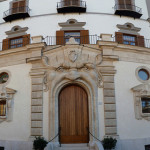 It is located at the bottom of Trinità dei Monti along Sistina and Gregoriana's street, and it is ...
Its well-known steps along with the suggestive church is the most famous tourist and movies scenario. As soon ...