Smartphone apps: a dream trip with Google Maps
Data Pubblicazione giugno 30, 2014
Why would you ever decide to have as a trip pal a Cell Phone App? It might seems weird the decision to see everything through a phone screen instead of seeing them alive, but if you are a tourist in the eternal city it could turn in something very funny. While you are visiting all the magnificent places in Rome you can also have a wonderful app for your smartphone Android that can do so many things especially:
Tell you the closest places from where you are;
Give you many suggestions and various driving indications.
That is why there is an Android Places' app (free) that you can download from GooglePlay and that it is often combined with all your phones functions.
Identify the place you are located at. By using the touchscreen through an intuitive and simple interface you can drag and release the marker on the map, also to reshape it with your finger touch. The App will think about everything else, of course also by using the potentials that your phone has such as Wi-Fi and GPS and accelerometer to give you all the information on the local position you are at.
Through Places you can discover the world around you with:
Detailed and complete Maps of many places (around Rome and others);
Satellite Navigation System with vocal indications to go with bicycle, car, or by walking;
Traffic Conditions;
Detailed information on the best locations to visit in the surrounded places;
Street View information and of the various clubs, restaurants, museums and so much more.
---
Ad: cheap hotels in Rome now!
Announcement: Hotel Booking
---
Search Hotels By Rating
Advanced Search
Accomodations
Hotel Booking
Latest posts
Rome Tour
Rome top view is totally breath taking: your eyes will look right into Conciliazione's street where you can ...
It is a multifunctional complex in Pietro de Coubertin street (official web site: auditorium.com): through this creation, Rome ...
You cannot miss Castel Sant Angelo if you are visiting Rome. In fact in its main entrance has tons ...
It's some kind of magic experienced in here that gives to the visitor a feeling that never goes ...
The Museum of Roma In Trastevere (Piazza Sant'Egidio 1/b) it is a very characteristic place. Here there is ...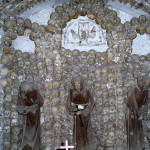 When you step in this church you will remain astonished from the beauty of the structure but either ...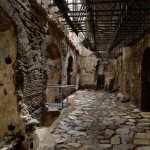 Only one block that contain the whole Roman history: the crypt it is none other than a Lucio ...
While walking around Villa Celimontana (by Via della Navicella, 12) it is possible that you end up under ...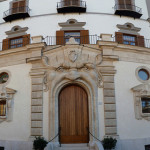 It is located at the bottom of Trinità dei Monti along Sistina and Gregoriana's street, and it is ...
Its well-known steps along with the suggestive church is the most famous tourist and movies scenario. As soon ...