Basilica of Saint Mary Major
Data Pubblicazione giugno 27, 2014
Besides the Vatican, the city of Rome has many other churches of great interest, such as the Papal Basilica of St. Mary Major (Basilica di Santa Maria Maggiore), the Basilica of St. John Lateran (Arcibasilica Papale di San Giovanni in Laterano) as well as the catacombs. The grand Basilica of Saint Mary Major is Rome's largest Catholic Marian church and is supposed to have been built in the 5th century A.D. A wonderland of mosaics, this church draws pilgrims from all over the world every year and marks the city skyline with the tallest bell tower in Rome. Smaller compared to other churches and a bit hidden, this is a very beautiful basilica, as inside as outside, not far from the Termini station.
The basilica is open daily from 7:00 a.m. to 6:45 p.m. and admission is completely free. Make sure you have your knees and shoulders covered. You can wander the basilica in about 30 minutes and if you prefer a guided tour that includes a stop at the Basilica of Saint Mary Major, you can choose from a wide range of sightseeing tours available. You can also attend services daily at 7 a.m., 8 a.m., 9 a.m., 10 a.m., 11 a.m., at noon and 6 p.m. Vespers is on Sundays at 5:15 p.m.
The Papal Basilica of Saint Mary Major is the greatest and best preserved of the four ancient basilicas in Rome. The main façade is a baroque mask with arcades and loggias partially hiding the earlier façade decorated with a series of mosaics. To enjoy such gorgeous mosaics from up close, you can ascent a set of stairs in the atrium. Entering the basilica is like stepping back in time, so well preserved is its decor and basic design.
Thе legend оf this site's foundation is commemorated every year оn August 5th. On this night in 352, Pope Liberius had a vision of the Holy Mother, telling him to erect the church on that exact spot and along the outlines that would be delineated by a marvellous snowfall the next morning. Every August 5th a special Mass is held in the basilica, with the snowfall beautifully recreated using flower petals drifting down from the ceiling.
---
Ad: cheap hotels in Rome now!
Announcement: Hotel Booking
---
Search Hotels By Rating
Advanced Search
Accomodations
Hotel and B&B reservation in Rome
Latest posts
Rome Tour
Rome top view is totally breath taking: your eyes will look right into Conciliazione's street where you can ...
It is a multifunctional complex in Pietro de Coubertin street (official web site: auditorium.com): through this creation, Rome ...
You cannot miss Castel Sant Angelo if you are visiting Rome. In fact in its main entrance has tons ...
It's some kind of magic experienced in here that gives to the visitor a feeling that never goes ...
The Museum of Roma In Trastevere (Piazza Sant'Egidio 1/b) it is a very characteristic place. Here there is ...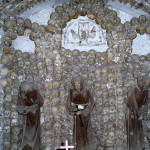 When you step in this church you will remain astonished from the beauty of the structure but either ...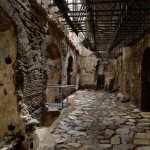 Only one block that contain the whole Roman history: the crypt it is none other than a Lucio ...
While walking around Villa Celimontana (by Via della Navicella, 12) it is possible that you end up under ...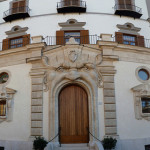 It is located at the bottom of Trinità dei Monti along Sistina and Gregoriana's street, and it is ...
Its well-known steps along with the suggestive church is the most famous tourist and movies scenario. As soon ...