Basilica of St Paul Outside the Walls
Data Pubblicazione giugno 29, 2014
The Papal Basilica of St. Paul Outside the Walls (Basilica Papale di San Paolo fuori le Mura), usually known simply as St Paul's Outside the Walls, is the fourth great patriarchal church in Italy's capital city, Rome. The Basilica of St. Paul is believed to have been built over the tomb of Saint Paul. Sadly, the original basilica fell victim to fire and burned down in 1823. It was subsequently faithfully rebuilt using as many elements from the original structure as possible.
It is one of the most elegantly decorated churches in Rome, with its mosaic medallions and single-file columns. From the inside, its windows may appear to be stained glass, but they are actually translucent alabaster. Its most important jewel is a 12th-century candelabrum by Vassalletto. Another highlight in the basilica is the baldacchino designed by Italian architect and sculptor Arnolfo di Cambio in 1285. It miraculously was not damaged by the fire. The altar is believed to mark the exact spot of Saint Paul's tomb and is sheltered by a 13th-century ciborium by Arnolfo di Cambio. The only part of the basilica that survived the fire almost intact is the cloisters.
Exploring the basilica requires about 30 minutes. If you prefer a private guided tour that includes a stop at St Paul's Outside the Walls, book a sightseeing tour, there are so many to choose from. You can attend services at the Basilica of St. Paul Outside the Walls every day at 7:00 a.m., 8:00 a.m., 9:00 a.m., 10:30 a.m., 12:35 p.m. and 5 p.m. If you want to hear monks singing, lauds are sung in the church at 6:35 a.m. and vespers at 6 p.m. from Monday to Saturday, at 5p.m. on Sundays. This information can change, so please be sure to confirm all details before planning your trip. The Benedictine monks sell a very nice collection of rosaries, souvenirs and bottles of Benedictine every day but Sunday and religious holidays. The Papal Basilica of St. Paul Outside the Walls is on the Metro Line B, direction Laurentina, six stops from Termini and four stops from Colosseo. It is just a five-minute stroll from the San Paolo station.
---
Ad: cheap hotels in Rome now!
Announcement: Hotel Booking
---
Search Hotels By Rating
Advanced Search
Accomodations
Going to Rome? Book your hotel now!
Latest posts
Rome Tour
Rome top view is totally breath taking: your eyes will look right into Conciliazione's street where you can ...
It is a multifunctional complex in Pietro de Coubertin street (official web site: auditorium.com): through this creation, Rome ...
You cannot miss Castel Sant Angelo if you are visiting Rome. In fact in its main entrance has tons ...
It's some kind of magic experienced in here that gives to the visitor a feeling that never goes ...
The Museum of Roma In Trastevere (Piazza Sant'Egidio 1/b) it is a very characteristic place. Here there is ...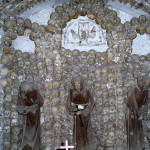 When you step in this church you will remain astonished from the beauty of the structure but either ...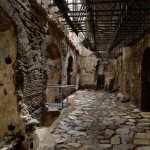 Only one block that contain the whole Roman history: the crypt it is none other than a Lucio ...
While walking around Villa Celimontana (by Via della Navicella, 12) it is possible that you end up under ...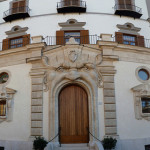 It is located at the bottom of Trinità dei Monti along Sistina and Gregoriana's street, and it is ...
Its well-known steps along with the suggestive church is the most famous tourist and movies scenario. As soon ...