Piazza Navona
Data Pubblicazione giugno 17, 2014
Piazza Navona is a square located near the Pantheon: here you can finda lot of stylish restaurants, outdoor cafes and night clubs around. Start your tour of Piazza Navona at one of its legendary places, Fontana del Moro, with its fascinating sea god, and some step aside you can see Fontana del Quattro Fiumi, that wasdesigned by Italian artist and architect Gian Lorenzo Bernini. The four giants, perhaps, represents the Danube, the Ganges, the Nile and the River Plate.
Then in the center of the fountain you can see a Roman obelisk, and a third fountain at the north end of Piazza Navona, Fontana del Nettuno. In Piazza Navona there is the 17th-century Baroque church of Sant'Agnese in Agone, famous for its concave façade and a crypt your would go into. West of Piazza Navona you will see another beatiful church, Santa Maria dell'Anima, which style is different from other churches in Italy's capital city, and was ordered by Pope Sixtus IV.
When you are visiting Piazza Navona, don't forget to stop at the church of San Luigi dei Francesi, the French national church which contains some works by Caravaggio. For visiting the churches in Rome, moreover, you need  to be dressed modestly. Finally there is also the Museo Napoleonico, which celebrates the life of Napoleon Bonaparte.
---
Ad: cheap hotels in Rome now!
Announcement: Hotel Booking
---
Tags: religious sites in Rome, sacred sites in Rome, top attractions in rome
Rome Tour
Rome top view is totally breath taking: your eyes will look right into Conciliazione's street where you can ...
It is a multifunctional complex in Pietro de Coubertin street (official web site: auditorium.com): through this creation, Rome ...
You cannot miss Castel Sant Angelo if you are visiting Rome. In fact in its main entrance has tons ...
It's some kind of magic experienced in here that gives to the visitor a feeling that never goes ...
The Museum of Roma In Trastevere (Piazza Sant'Egidio 1/b) it is a very characteristic place. Here there is ...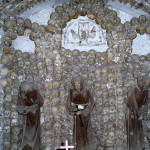 When you step in this church you will remain astonished from the beauty of the structure but either ...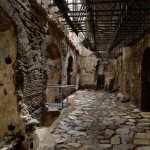 Only one block that contain the whole Roman history: the crypt it is none other than a Lucio ...
While walking around Villa Celimontana (by Via della Navicella, 12) it is possible that you end up under ...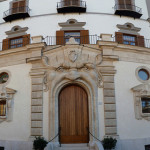 It is located at the bottom of Trinità dei Monti along Sistina and Gregoriana's street, and it is ...
Its well-known steps along with the suggestive church is the most famous tourist and movies scenario. As soon ...