Museums
Rome gives you opportunity to see the most fascinating sites in Europe, merged into history, art and culture. With all of the things to do in the Eternal City, it may be hard to know where to start from.
As with most tourist destinations, it is always a good idea to start by visiting some of the famous museums and art venues.
Start at the Vatican Museums. The Vatican Museums are a complex of galleries in the Vatican City, featuring part of the collection of painting and sculpture owned by Rome's Catholic Church. Created in the 16th century by Pope Julius II, this site has extended over time to include museums and galleries. Vatican Museum embraces palaces and chapels, including the world-famous Michelangelo's fresco in the Sistine Chapel, Raphael's Rooms and Loggias, the Chiaramonti Museum, the Room of the Immaculate Conception, the Collection of Modern Religious Art, Gregorian Egyptian and Etruscan museums.
Don't ever miss to visit to the Castel Sant'Angelo National Museum, also known as the Mausoleum of Hadrian, as it was commissioned by Roman Emperor Adriano as a resting place for himself and his family. This impressive building offers a stunning view of Rome from its top floor, as well as an interesting collection of sculptures and paintings.
---
Announcement: there are 1211 hotels near Rome City Centre
---
Our special mention goes also to the archeological treasures in the National Museum of Rome (Museo Nazionale Romano), which includes a wide range of sculptures, gems, jewels, sarcophagi and more. The museum is now housed in the Palazzo Altemps, the Palazzo Massimo and the Baths of Diocletian, with its Octagonal Hall.
Finally, the National Gallery of Antique Art deserves a visit too. It is located in the Palazzo Corsini, and the landmark Palazzo Barberini. You may also visit Borghese Gallery, featuring superb sculpture and paintings by Bernini, Caravaggio, Correggio, Raphael and more.
---
Ad: cheap hotels in Rome now!
Announcement: Hotel Booking
---
Rome Tour
Rome top view is totally breath taking: your eyes will look right into Conciliazione's street where you can ...
It is a multifunctional complex in Pietro de Coubertin street (official web site: auditorium.com): through this creation, Rome ...
You cannot miss Castel Sant Angelo if you are visiting Rome. In fact in its main entrance has tons ...
It's some kind of magic experienced in here that gives to the visitor a feeling that never goes ...
The Museum of Roma In Trastevere (Piazza Sant'Egidio 1/b) it is a very characteristic place. Here there is ...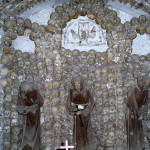 When you step in this church you will remain astonished from the beauty of the structure but either ...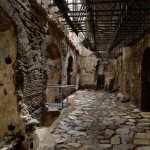 Only one block that contain the whole Roman history: the crypt it is none other than a Lucio ...
While walking around Villa Celimontana (by Via della Navicella, 12) it is possible that you end up under ...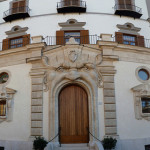 It is located at the bottom of Trinità dei Monti along Sistina and Gregoriana's street, and it is ...
Its well-known steps along with the suggestive church is the most famous tourist and movies scenario. As soon ...