Piazza Venezia and the National Monument to Victor Emmanuel II
Data Pubblicazione giugno 18, 2014
Piazza Venezia is a busy town square in the centre of the city of Rome, characterized by an immense white marble monument dedicated to King Victor Emmanuel II, Italy's first king. This square is home to the Palazzo Venezia, built between 1455 and 1464 by Pope Paul II. Two other important buildings stand in the square, Palazzo Generali and Palazzo Bonaparte. Anyone visiting Rome will sooner or later end up at Piazza Venezia. This square is situated at the end of Via del Corso, in the very heart of the city of Rome. From here it is just a short stroll to some of the most famous landmarks in Rome, such as the Pantheon, the Roman Forum and the Capitoline Hill. Unlike other Roman squares like lovely Piazza Navona or Piazza del Popolo, chaotic traffic dominates Piazza Venezia, but there are some attractions around the square that are absolutely worth a visit.
The one attraction dominating Piazza Venezia is the Altar of the Fatherland (Altare della Patria), also known as the National Monument to Victor Emmanuel II (Monumento Nazionale a Vittorio Emanuele II) or simply Il Vittoriano, an immense white marble monument dedicated to King Victor Emmanuel II, the first king of a unified Italy. Built on the side of the Capitoline Hill, this impressive monument was inaugurated in 1911 and completed in 1925. Although it has been criticized for clashing with the existing architecture, Il Vittoriano is still worth visiting, especially for the stunning views you have from the top.
Looking down from the Vittoriano monument towards Piazza Venezia, on your left you can see Palazzo Venezia, built between 1455 and 1464 by cardinal Pietro Barbo. It is one of Rome's oldest civil Renaissance palaces. In 1916 it was acquired by the Italian government. Benito Mussolini used Palazzo Venezia as his headquarter and addressed the people from the building's balcony. Right across Palazzo Venezia stands Palazzo Generali, built between 1906 and 1911 as a replica of Palazzo Venezia. On the right of Palazzo Venezia is another palace, called Palazzo Bonaparte. It was named after Napoleon's mother, Letizia Bonaparte.
---
Ad: cheap hotels in Rome now!
Announcement: Hotel Booking
---
Tags: religious sites in Rome, sacred sites in Rome, top attractions in rome
Rome Tour
Rome top view is totally breath taking: your eyes will look right into Conciliazione's street where you can ...
It is a multifunctional complex in Pietro de Coubertin street (official web site: auditorium.com): through this creation, Rome ...
You cannot miss Castel Sant Angelo if you are visiting Rome. In fact in its main entrance has tons ...
It's some kind of magic experienced in here that gives to the visitor a feeling that never goes ...
The Museum of Roma In Trastevere (Piazza Sant'Egidio 1/b) it is a very characteristic place. Here there is ...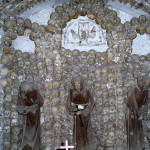 When you step in this church you will remain astonished from the beauty of the structure but either ...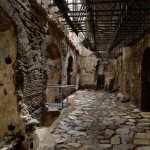 Only one block that contain the whole Roman history: the crypt it is none other than a Lucio ...
While walking around Villa Celimontana (by Via della Navicella, 12) it is possible that you end up under ...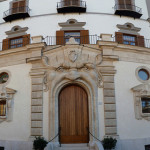 It is located at the bottom of Trinità dei Monti along Sistina and Gregoriana's street, and it is ...
Its well-known steps along with the suggestive church is the most famous tourist and movies scenario. As soon ...