Rome: 10 must-see places
Data Pubblicazione giugno 26, 2014
Quartiere Coppedè.

It is a very noble area in the city, placed between Parioli and Salaria: you can reach it by arriving from Buenos Aires square passing through an arch with a huge and fabulous chandelier.

What it is called "Quartiere Coppedè" it is not even a real neighborhood, but it is instead a glimpse of the city between Piazza Quadrata (Piazza Buenos Aires), via Tagliamento and Corso Trieste

.

This was an architectural experiment made by florentine architect Gino Coppedè from the very beginning of '900: it is a very striking conglomerate, full of representations and a lot of Art Deco's recalls. A mix that you can taste between antiques and modern only by looking at the magnificent architectural work behind all those wonderful palaces such as "the ambassador palaces", "fairy's cottage", "the spider's palace" and much more.

La Fontana delle Tartarughe (Turtles' fountain)

it is the second place we would like to present you. It is placed in Piazza Mattei, inside the Rione Sant Angelo. It is, unlike the others, a fountain placed in a really quite and hidden place. This fountain of the Renaissance must be seen not only for its beauty but also because of its legend, between myth and reality: it is said that duke Mattei, whose palace exposed on the fountain, to impress his father in law to be, built the fountain in only one night. So, since he did not want any other person to see the it, he immured the window. The little square is very nice a little hidden from the surrounding architecture but nice, even though there is always traffic.
La colonna di Traiano (Traiano's column).

This famous column is an elegant structure inagurated by Traiano (113AD) to celebrate the campaign against the Dacians.

It is a 40 meters high monument: the low relief placed on the surface, rolls up to the column and reproduce all Traiano's victories in Romania.
Colle del Gianicolo (Gianicolo's hill).

Probably it is one of the most striking place in Rome, full of tourist that like the astonishing view from up there, so that next time you will visit Rome you cannot miss to stop by and be enchanted by this immortal, romantic and fascinating terrace. Make Rome cuddle you in this charming place.
Roma from the top Terrazza delle Quadrighe ( Chariot's terrace). (https://www.youtube.com/watch?v=oshpn60ErbQ) By lifting up with the elevator, you can admire one of the most wonderful view in Europe. A breath-taking view that embraces Fori Imperiali (Imperial Forums), Piazza Venezia, and the Campidoglio (Capitol). Excellent place to admire the "Great Beauty" of Rome.

Estasi di Santa Teresa (Ecstasy of Saint Teresa). Bernini's famous artwork, injects a feeling that goes far beyond humankind: an extraordinary creation, one of the most famous sculptor's masterpiece in the world.

The Domus Romane of Palazzo Valentini (Valentini's Palace). A wonderful walk/ tourist tour inside this awesome building with a guide that drives you through the history of it with a perfect virtual reconstruction.

Fontana dei quattro fiumi (The four river's fountain). Another Bernini's fountain located in one of the most spectacular squares in Rome. You cannot miss it, it has something magic, probably its awesomeness. The etymology of its name is to find in the rivers of the continents of that time or better Nile, Danube, Ganges and Rio de la Plata.

San Giovanni in Laterano's Church. As soon as you step into the church you get involved in a unique atmosphere that only an eternal City, full of Gothic Art, Baroque and from the Reinassance can give you.

Sant'Ignazio di Loyola's Church. Another church in Baroque style: a gem inside the enormous religious heritage of the capital city. It exposes on one of the main square in Rome (Sant Ignazio di Loyola's square). At first, history says, that the square had to contain the church, built 100 years earlier, in 1626.
Photogallery
---
Ad: cheap hotels in Rome now!
Announcement: Hotel Booking
---
Tags: best places in Rome, religious sites in Rome, sacred sites in Rome, suggestive places in Rome
Rome Tour
Rome top view is totally breath taking: your eyes will look right into Conciliazione's street where you can ...
It is a multifunctional complex in Pietro de Coubertin street (official web site: auditorium.com): through this creation, Rome ...
You cannot miss Castel Sant Angelo if you are visiting Rome. In fact in its main entrance has tons ...
It's some kind of magic experienced in here that gives to the visitor a feeling that never goes ...
The Museum of Roma In Trastevere (Piazza Sant'Egidio 1/b) it is a very characteristic place. Here there is ...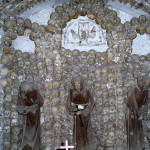 When you step in this church you will remain astonished from the beauty of the structure but either ...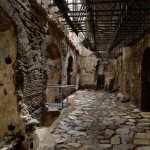 Only one block that contain the whole Roman history: the crypt it is none other than a Lucio ...
While walking around Villa Celimontana (by Via della Navicella, 12) it is possible that you end up under ...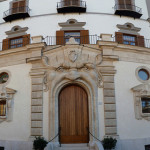 It is located at the bottom of Trinità dei Monti along Sistina and Gregoriana's street, and it is ...
Its well-known steps along with the suggestive church is the most famous tourist and movies scenario. As soon ...