Subway (metro)
Most of Rome's main attractions are located in the historic center, which can be easily covered just walking. The Rome Metro network opened back in 1955, making it the oldest metro in whole Italy, and can take you everywhere you want.
How can you find Metro in Rome? Just search for "M" letter in apposite signs (red background). Rome has two subway lines: Linea A, the red line, or Linea B, the blue line, intersecting at Stazione Termini, the most important train station in the city of Rome. The current network, over 40 km long, has an X shape. A third line is currently under construction (green). Some tourist attractions can be easily reached via the red line, including the Trevi Fountain (Barberini stop), the Spanish Steps (Spagna stop), St. Peter's Square (Ottaviano-San Pietro Musei Vaticani stop) as well as the Vatican Museums (Cipro stop).
What you need to know before travelling on metro? Tickets for the Metro also work for the city bus, and the one for the subway can be purchased at tobacconists' shops and at newsstands. Your ticket will be valid for 75 minutes on trams, buses and a single metro ride. Day-passes, or integrated daily tickets (Biglietto integrato giornaliero) are valid for one day. There are also three-day passes (Biglietto turistico integrato) or weekly tickets (settimanale), which allow unlimited use of the surface and underground transportation system. Before getting to the platforms, you must validate your ticket through a specific machine.
---
Announcement: there are 1211 hotels near Rome City Centre
---
Don't forget to keep your validated ticket with you during the entire course of your trip on the subway. Remember that if you are found to be without a valid ticket, you will be fined.
---
Ad: cheap hotels in Rome now!
Announcement: Hotel Booking
---
Rome Tour
Rome top view is totally breath taking: your eyes will look right into Conciliazione's street where you can ...
It is a multifunctional complex in Pietro de Coubertin street (official web site: auditorium.com): through this creation, Rome ...
You cannot miss Castel Sant Angelo if you are visiting Rome. In fact in its main entrance has tons ...
It's some kind of magic experienced in here that gives to the visitor a feeling that never goes ...
The Museum of Roma In Trastevere (Piazza Sant'Egidio 1/b) it is a very characteristic place. Here there is ...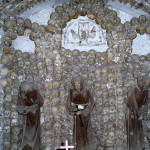 When you step in this church you will remain astonished from the beauty of the structure but either ...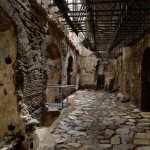 Only one block that contain the whole Roman history: the crypt it is none other than a Lucio ...
While walking around Villa Celimontana (by Via della Navicella, 12) it is possible that you end up under ...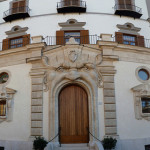 It is located at the bottom of Trinità dei Monti along Sistina and Gregoriana's street, and it is ...
Its well-known steps along with the suggestive church is the most famous tourist and movies scenario. As soon ...