Rome museum: how to visit them
Data Pubblicazione giugno 19, 2014
 If one of your main interest in life is art and history, you cannot miss to visit at least once in a lifetime Rome's museum network: it has a lot of museum places in addition to archeological sites fulfilled of a huge historical and artistic value. They have a unique coordination system so that from one headquarter they coordinate all the activities, tours, and all kind of exhibitions you would like to attend either alone or in good company with your travel mates. The initiative's mission is to elaborate and create culture: a very important and essential moment for romans and for whom would like to know better the city and all the fascinating stories evolved along the years in this wonderful place.
The museum network offers a rich calendar of art exhibition and expositive itinerary often tight to all the museum collection: it is composed by a set of museum places and archeological site with an incredible value for the community.
In particular we have the Capitoline Museums (Musei Capitolini) the oldest in the world, the MACRO museum of contemporary art (that exist since 2010), Richard Meier's Ara Pacis museum, house of the most important art exhibitions, not to mention Traiano's Markets with the Imperial Forums museum and the Planetarium along with the Astronomic Museum perfect destination for science passionate. Last but not least are treasures a little smaller ones that carry inside precious collections, such as Napoleonic Museum, Ancient Sculpture Museum Giovanni Barraco, Carlo Bilotti's museum, Pietro Canonica's museum, Mura's Museum and many more.
To get the tickets you can either go online on the appropriate web sites or call a call center that will give you any kind of information you need.
It is a very important web structure on the internet along with this web site, whose architecture reflects the heart of the project: a unique website from which you will have access to each museum structure that exist in the museum network.
For more information please visit www.museiincomuneroma.it.
---
Ad: cheap hotels in Rome now!
Announcement: Hotel Booking
---
Tags: religious sites in Rome, sacred sites in Rome, top attractions in rome
Rome Tour
Rome top view is totally breath taking: your eyes will look right into Conciliazione's street where you can ...
It is a multifunctional complex in Pietro de Coubertin street (official web site: auditorium.com): through this creation, Rome ...
You cannot miss Castel Sant Angelo if you are visiting Rome. In fact in its main entrance has tons ...
It's some kind of magic experienced in here that gives to the visitor a feeling that never goes ...
The Museum of Roma In Trastevere (Piazza Sant'Egidio 1/b) it is a very characteristic place. Here there is ...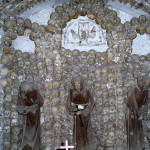 When you step in this church you will remain astonished from the beauty of the structure but either ...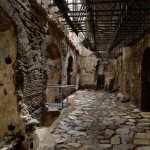 Only one block that contain the whole Roman history: the crypt it is none other than a Lucio ...
While walking around Villa Celimontana (by Via della Navicella, 12) it is possible that you end up under ...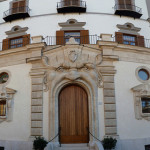 It is located at the bottom of Trinità dei Monti along Sistina and Gregoriana's street, and it is ...
Its well-known steps along with the suggestive church is the most famous tourist and movies scenario. As soon ...