Trains
It is possible to travel either from and to the city through a big number of railways: the two main choices are traditional trains (uncovered ones) and the subway with which you can move easily across the city and here we tell you how.
The main stations are Termini, Ostiense, Trastevere and Tiburtina from where either traditional and subway train have access. Rome also has a bus line called COTRAL that drives you in the suburban area of Rome and also passes from the main stations and stops at Flaminio's square.
Termini station is the biggest one, the heart of public transport in the eternal city and it is perfect also to reach a lot of suburban areas and big European cities. Inside the station you will find a huge mall where you can shop while you wait for your train and an information point where you can ask all your question about your trip.
You can also reach the airport, as we already said, by taking the Leonardo Express that travels from Fiumicino to Stazione Termini in less than 30 min: you can buy your one way ticket on the machines placed inside the station.
To reach various places in Italy instead we have a train called intercity that leaves from Termini station to many other places, tickets can be done at the machine as well or at the ticket counter. If you like comfort though you can easily buy tickets online and the web site will send you a code on your phone so you will not need a real ticket.
---
Announcement: there are 1211 hotels near Rome City Centre
---
There are 571 hotels around Central Station : find them out now!
---
Ad: cheap hotels in Rome now!
Announcement: Hotel Booking
---
Rome Tour
Rome top view is totally breath taking: your eyes will look right into Conciliazione's street where you can ...
It is a multifunctional complex in Pietro de Coubertin street (official web site: auditorium.com): through this creation, Rome ...
You cannot miss Castel Sant Angelo if you are visiting Rome. In fact in its main entrance has tons ...
It's some kind of magic experienced in here that gives to the visitor a feeling that never goes ...
The Museum of Roma In Trastevere (Piazza Sant'Egidio 1/b) it is a very characteristic place. Here there is ...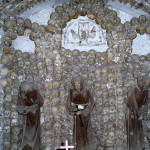 When you step in this church you will remain astonished from the beauty of the structure but either ...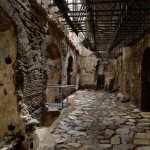 Only one block that contain the whole Roman history: the crypt it is none other than a Lucio ...
While walking around Villa Celimontana (by Via della Navicella, 12) it is possible that you end up under ...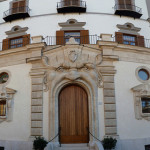 It is located at the bottom of Trinità dei Monti along Sistina and Gregoriana's street, and it is ...
Its well-known steps along with the suggestive church is the most famous tourist and movies scenario. As soon ...