The Shopping Paradise
Data Pubblicazione giugno 9, 2014
Italy's capital city is full of great shops. Several distinct shopping areas can be identified in the city centre. Rome's middle-class neighborhoods, including the streets around the Spanish Steps, houses a firmament of designer boutiques. Via del Corso is the main street in downtown Rome and runs all the way from Piazza Venezia to Piazza del Popolo. It is a very long street with boutiques, designer shops, restaurants and sportswear vendors such as Blue Sand, Etam, Sisley, Benetton and many other Italy's popular chains all along. A visit to the city of Rome is not complete without passing through Via del Corso. Here you can find every possible brand, ranging from the luxury to the cheapest ones. More or less the same shops can be found on many other shopping streets in Rome, like, for example, Via Nazionale, which runs all the way from Piazza della Repubblica to Piazza Venezia, as well as Via Cola di Rienzo, in the Prati district. Via del Corso is the main shopping street in the old town of Italy's capital city, and it crosses via Condotti, which is the elegant street were all most famous and expensive brands are, such as Bulgari, Armani, Hermès, Ferragamo and Battistoni and where you can find stores catering to jewelry and accessories too. There is also Via Giubbinari, with a collection of shops all along, and the Trastevere, scattered with a number of boutiques, creating wonderful eclectic combination of innovative design, ethnic feel and sophisticated garments. Next to Piazza Navona is Via dei Governo Vecchio, where you can find some stylish ateliers.
There are more than a few outdoor markets and flea markets in Rome, where you can also find antiques. The most famous flea market is held in the area of Porta Portese every Sunday from 7 a.m. to 2 p.m. This is one the largest flea markets in whole Europe and you can find all sorts of things, ranging from antiques to animals, from secondhand clothing to original art, jewels, posters and furniture.
There are also some shopping malls in Rome. The oldest one is Cinecittà2 in south Rome, and others were opened along the Great Ring Road (Grande Raccordo Anulare): Euroma 2 with 240 shops, 40 bars and restaurants; Porta Di Roma, situated the north edge of the city, with 220 shops, a cinema, swimming pools and a fitness centre; Roma Est with 210 shops, a cinema, 24 bars and restaurants and Parco Leonardo, located near the Fiumicino Airport, with 216 shops, a multiple-screen movie theater, a slot machines area and Wi-Fi spots.
---
Ad: cheap hotels in Rome now!
Announcement: Hotel Booking
---
Tags: buying something in rome, shopping in rome, where to shop in rome
Rome Tour
Rome top view is totally breath taking: your eyes will look right into Conciliazione's street where you can ...
It is a multifunctional complex in Pietro de Coubertin street (official web site: auditorium.com): through this creation, Rome ...
You cannot miss Castel Sant Angelo if you are visiting Rome. In fact in its main entrance has tons ...
It's some kind of magic experienced in here that gives to the visitor a feeling that never goes ...
The Museum of Roma In Trastevere (Piazza Sant'Egidio 1/b) it is a very characteristic place. Here there is ...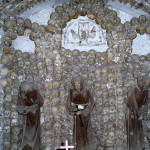 When you step in this church you will remain astonished from the beauty of the structure but either ...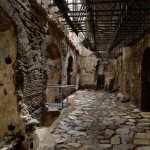 Only one block that contain the whole Roman history: the crypt it is none other than a Lucio ...
While walking around Villa Celimontana (by Via della Navicella, 12) it is possible that you end up under ...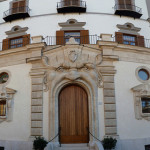 It is located at the bottom of Trinità dei Monti along Sistina and Gregoriana's street, and it is ...
Its well-known steps along with the suggestive church is the most famous tourist and movies scenario. As soon ...