St. John Lateran's Basilica
Data Pubblicazione giugno 28, 2014
The Papal Archbasilica of St. John Lateran (Arcibasilica Papale di San Giovanni in Laterano), usually known as St. John Lateran's Archbasilica, St. John Lateran's Basilica or simply The Lateran Basilica, is the church of the Diocese of Rome as well as the ecclesiastical seat of the Pope. Regarded as the Mother of All Churches by the Catholic Church, the Lateran Basilica was erected in the 4th century.
The cathedral is open every day of the week from 7:00 a.m. until about 6:00 p.m. Admission to the cathedral is free, but note that there is a charge to visit its cloisters. Don't forget that this is an active church and access can be denied or limited during specific events or services.
When visiting the Papal Archbasilica of St. John Lateran , climb the Holy Stairs (Scala Sancta). The Holy Stairs are the stairs that Jesus Christ climbed during his trial in Jerusalem. It is alleged that the 28 marble steps, now protected and covered with by wood for preservation, were at Pontius Pilate's house in Jerusalem and that Christ ascended them the day he was brought before Pontius Pilate. According to tradition, Roman Emperor Constantine I's mother St. Helen brought these steps from Jerusalem to Rome, and they have been in this location since year 1589. The steps can only be climbed on the knees, a popular practice to many pilgrims from all over the world. Be advised that pilgrims climbing the Scala Sancta on their knees may create long lines, especially during Lent and on Fridays. The steps are bordered by other staircases, which are open to the public. This is regarded as one of the holiest religious sites in Christendom. The Holy Stairs is open to the public on a daily basis from 6:15 a.m. to noon and from 3:30 p.m. until 6:30 p.m. Then, explore the Lateran Baptistery, founded the Emperor Constantine in the 4th century. Situated outside the northeast façade of the church, the Lateran Baptistery, with its octagonal structure topped by a dome, is connected to San Giovanni in Laterano by a covered walkway. The Baptistery owes its octagonal shape to eight columns topped by Corinthian capitals. And then tour the cloisters, surrounded by twisted columns made from inlaid marble.
---
Ad: cheap hotels in Rome now!
Announcement: Hotel Booking
---
Search Hotels By Rating
Advanced Search
Accomodations
Search for hotel in Rome
Latest posts
Rome Tour
Rome top view is totally breath taking: your eyes will look right into Conciliazione's street where you can ...
It is a multifunctional complex in Pietro de Coubertin street (official web site: auditorium.com): through this creation, Rome ...
You cannot miss Castel Sant Angelo if you are visiting Rome. In fact in its main entrance has tons ...
It's some kind of magic experienced in here that gives to the visitor a feeling that never goes ...
The Museum of Roma In Trastevere (Piazza Sant'Egidio 1/b) it is a very characteristic place. Here there is ...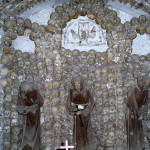 When you step in this church you will remain astonished from the beauty of the structure but either ...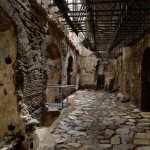 Only one block that contain the whole Roman history: the crypt it is none other than a Lucio ...
While walking around Villa Celimontana (by Via della Navicella, 12) it is possible that you end up under ...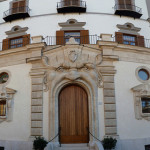 It is located at the bottom of Trinità dei Monti along Sistina and Gregoriana's street, and it is ...
Its well-known steps along with the suggestive church is the most famous tourist and movies scenario. As soon ...