historical-places-in-rome
Trajan's Column (Colonna Traiana) is a Roman triumphal column in Italy's capital city. Erected in 113 A.D., Trajan's Column stands 42 metres tall (138 ft), which was the exact ...
More historical-places-in-rome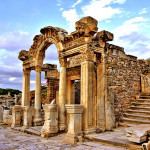 Of the original Temple of Hadrian (Tempio di Adriano or Hadrianeum or Adrianeo), only a row of eleven graceful giant columns has survived the ...
Nearly two thousand years have passed since the city of Rome was at the height of its power and influence, but ...
Located right next to the Coliseum, the Arch of Constantine (Arco di Costantino) is one of the most visited landmarks in all of ...
Italy's capital city offers something for everyone. Marvels are around every corner of the city and the old proverb Rome wasn't ...
The Mausoleum of Hadrian, usually known as Castel Sant'Angelo (English: Castle of the Holy Angel), is a towering cylindrical building in ...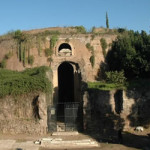 The Mausoleum of Augustus (Mausoleo di Augusto) is a large tomb built by the Roman Emperor Augustus in 28 BC on ...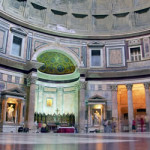 Visiting this giant 2000-year-old temple is made even more fascinating by a little bit of information about it. According to Lonely ...
Also known as the Flavian Amphitheatre, the Colosseum (Colosseo) has stood in Rome for approximately two thousand years. It is an ...
For over twenty-five centuries, pilgrims, merchants and travellers have wended their way towards Rome, one of the most historic cities in ...
Hotels by rating
Informations for Tourists
Well-known scam very documented: an empty wallet that looks as though it has been stolen and dumped on ...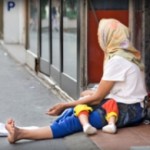 A woman will walk up to you and throw her baby (usually a doll) into your arms. While ...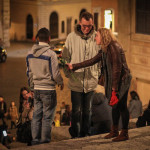 "Rose for your girlfriend" scam is when someone will approach you (tipically /w your girlfriend) offering a rose ...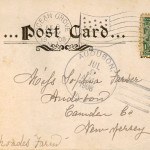 A child poor looking will put a postcard and pen right in your face, while asking for help: ...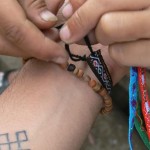 Someone will approach you and offer a friendship bracelet: regardless of what you say, they will try to ...
Since some years (about 2008) scammers used to place phone call to hotel rooms, talking about some problems ...
Quartiere Coppedè. It is a very noble area in the city, placed between Parioli and Salaria: you can ...
Your trip to Rome is getting closer and closer everyday: the little streets of the city center are ...
Sometimes, the hotel is a very expensive solution for your holidays, don't worry ! We have the answer! ...
Testaccio is one of the most well frequented places for whom love nightlife : it has always been ...
Booking in your language