top-attractions-in-rome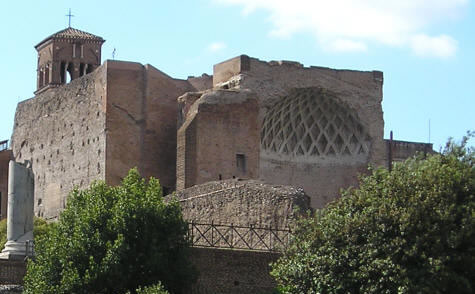 After 26 years of restoration work, the Temple of Venus and Roma (in Latin, Templum Veneris et Romae) is now open to the public again. Built by the Roman ...
More top-attractions-in-rome
According to some statistics, Rome has from seven to ten million visitors more or less each year. Rome's appeal, the beauty ...
The Quirinal Palace, usually known in Italian as the Palazzo del Quirinale or simply Quirinale, is an historic massive palace in Rome, designed by ...
It is one of the most famous and loved places in Rome. You can find it in the middle of Trevi's ...
St. Peter's Basilica (Basilica di San Pietro in Vaticano) is one of the holiest places on earth as well as one ...
Rome is a top travel destination in Europe and Italy, with an array of top attractions. Today's Rome is a vibrant ...
Campo de' Fiori (in English: Field of Flowers) is a rectangular medieval square south of Piazza Navona, at the border between rione Regola and ...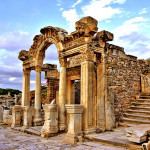 Of the original Temple of Hadrian (Tempio di Adriano or Hadrianeum or Adrianeo), only a row of eleven graceful giant columns has survived the ...
Nearly two thousand years have passed since the city of Rome was at the height of its power and influence, but ...
Located right next to the Coliseum, the Arch of Constantine (Arco di Costantino) is one of the most visited landmarks in all of ...
Hotels by rating
Informations for Tourists
Well-known scam very documented: an empty wallet that looks as though it has been stolen and dumped on ...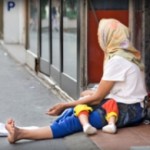 A woman will walk up to you and throw her baby (usually a doll) into your arms. While ...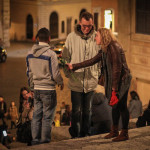 "Rose for your girlfriend" scam is when someone will approach you (tipically /w your girlfriend) offering a rose ...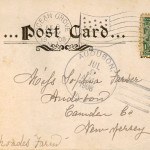 A child poor looking will put a postcard and pen right in your face, while asking for help: ...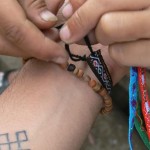 Someone will approach you and offer a friendship bracelet: regardless of what you say, they will try to ...
Since some years (about 2008) scammers used to place phone call to hotel rooms, talking about some problems ...
Quartiere Coppedè. It is a very noble area in the city, placed between Parioli and Salaria: you can ...
Your trip to Rome is getting closer and closer everyday: the little streets of the city center are ...
Sometimes, the hotel is a very expensive solution for your holidays, don't worry ! We have the answer! ...
Testaccio is one of the most well frequented places for whom love nightlife : it has always been ...
Booking in your language