Colosseo
Data Pubblicazione novembre 2, 2013
Also known as the Flavian Amphitheatre, the Colosseum (Colosseo) has stood in Rome for approximately two thousand years. It is an iconic symbol of Imperial Rome, located in the archaeological centre of the city.
Ad: find your hotel near Colosseo
It was opened by the Roman Emperor Titus in 80 A.D, and was the very first permanent amphitheatre built in the city, intended to be a place where people could come to enjoy entertainments, including gladiator battles.
The Flavian Amphitheatre was built in an oval shape, with 80 entrances to allow 50,000 spectators to get in and out of the building. It required about ten years to build and combines Roman and Greek architecture, to create a really stunning building.
From 2010, the Colosseum is open every single day of the year, except for Christmas and New Year's Day. It opens from 9:00 a.m. while closing time depends by the season, i.e from the last Sunday of March to August 31st, it closes at 19:30. In September, it closes at 19:00 and in October at 18:30. From November to 15th February, it closes at 16:30. From 16th February to 15th March it closes ate 17:00 and from 16th March to the last Saturday of March it closes at 17:30. EU citizens under the age of 24 or over the age of 65 are entitled to a discount, and children and infants being carried or in a pushchair enter for free.
We recommend avoiding carrying precious items with you when visiting the Colosseum, as on entry to many monuments, you might be checked with a metal detector and valuables may be removed from you.
---
Ad: cheap hotels in Rome now!
Announcement: Hotel Booking
---
Tags: best places to visit in rome, historical places in rome, top attractions in rome
Rome Tour
Rome top view is totally breath taking: your eyes will look right into Conciliazione's street where you can ...
It is a multifunctional complex in Pietro de Coubertin street (official web site: auditorium.com): through this creation, Rome ...
You cannot miss Castel Sant Angelo if you are visiting Rome. In fact in its main entrance has tons ...
It's some kind of magic experienced in here that gives to the visitor a feeling that never goes ...
The Museum of Roma In Trastevere (Piazza Sant'Egidio 1/b) it is a very characteristic place. Here there is ...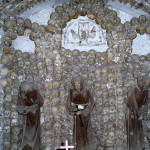 When you step in this church you will remain astonished from the beauty of the structure but either ...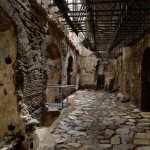 Only one block that contain the whole Roman history: the crypt it is none other than a Lucio ...
While walking around Villa Celimontana (by Via della Navicella, 12) it is possible that you end up under ...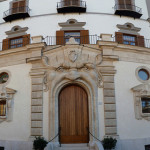 It is located at the bottom of Trinità dei Monti along Sistina and Gregoriana's street, and it is ...
Its well-known steps along with the suggestive church is the most famous tourist and movies scenario. As soon ...