Trajan's Column
Data Pubblicazione giugno 11, 2014
Trajan's Column (Colonna Traiana) is a Roman triumphal column in Italy's capital city. Erected in 113 A.D., Trajan's Column stands 42 metres tall (138 ft), which was the exact height of the peak that stood here, which had been leveled for the construction of Trajan's Forum. The Trajan's Column is the Imperial Fori's most stunning sight, and was built using a special variety of marble, called Italian marble or Carrara marble.
It is decorated with relief illustrations portraying scenes from the Dacian Wars and Trajan's battles against the ancient kingdom of Dacia (modern-day Romania). The Dacian armies of king Decebalus, commonly known as The Brave, occupied the land across the Danube River from Italy. The statue on the top of the column was an eagle, but after Roman Emperor Trajan's death it was replaced with a statue of Trajan himself. The statue of Trajan was replaced again with one of Saint Peter.
To be found in the centre of Trajan's Forum, the column portrays scenes from the Dacian Wars in a spiraling relief starting at the top of the column and winding down to its base.
Legend says that the column was saved from destruction thanks to Pope Gregory I, known as Saint Gregory the Great. He was impressed by a decoration representing Roman Emperor Trajan assisting the mother of a dead soldier, that he prayed for Trajan's pagan soul be saved from hell. God told the Pope that his soul had been saved. Legend also has it that, when Emperor Trajan's ashes were excavated, his tongue was found perfectly intact, precisely because of his liberation from hell. The area around the column was declared sacred, and the column was saved from demolition.
The column is located at Trajan's Forum, in the Imperial Fori, right next to Piazza Venezia, in Via dei Fori Imperiali. You can visit it every day of the week but Monday, from 9 a.m. to 7 p.m. It takes about an hour to wander the halls of the Trajan's Market area. Remember that the ticket office closes 1 hour before the site. If you prefer a private guided tour, you can choose from a variety of sightseeing tours that include Trajan's Column.
---
Ad: cheap hotels in Rome now!
Announcement: Hotel Booking
---
Tags: best places to visit in rome, historical places in rome
Rome Tour
Rome top view is totally breath taking: your eyes will look right into Conciliazione's street where you can ...
It is a multifunctional complex in Pietro de Coubertin street (official web site: auditorium.com): through this creation, Rome ...
You cannot miss Castel Sant Angelo if you are visiting Rome. In fact in its main entrance has tons ...
It's some kind of magic experienced in here that gives to the visitor a feeling that never goes ...
The Museum of Roma In Trastevere (Piazza Sant'Egidio 1/b) it is a very characteristic place. Here there is ...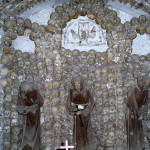 When you step in this church you will remain astonished from the beauty of the structure but either ...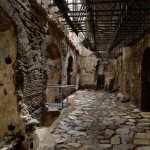 Only one block that contain the whole Roman history: the crypt it is none other than a Lucio ...
While walking around Villa Celimontana (by Via della Navicella, 12) it is possible that you end up under ...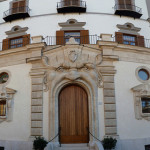 It is located at the bottom of Trinità dei Monti along Sistina and Gregoriana's street, and it is ...
Its well-known steps along with the suggestive church is the most famous tourist and movies scenario. As soon ...