Travel hints and tips
So I guess you are planning to take a break from work and your daily routine: is there something better than a good vacation? Visiting Rome, especially in summer time could be an extraordinary experience where you will meet new people, learn about their culture and their exclusive places. Often, when you book a B&B, especially on booking.com, and after the confirmation mails, there could be some hitches, as for example that the place is no longer available and unfortunately you will find out after you made the reservation because it is an error generated from the system itself.
For your own safety it is good to call Booking telephone service at least twice in order to reach them, so that they can put you through the hotel structure and at last maybe, after speaking for a long period of time with the receptionist, you will have the place you booked for.
---
Announcement: there are 1211 hotels near Rome City Centre
---
Here there are some good advice about the visit, the permanence in the B&B for your trip, along with some precaution that if you follow them, they can be useful for expensive hotels as well.
1) check the internet very often and not only the first page of the results( obviously with "hotel in Rome" or "B&B in Rome") ;
2) Even though we know that booking.com is an excellent service on finding low rates B&B and hotels, it is good to know that on the other hand, as we said before, it does not give you guarantees.
3) never trust anyone that ask you the total amount of the price, unless it is a deposit to confirm the reservation;
4) try to communicate directly with the structure asking them all the information you need either by phone or mail, so you can have a more completed picture of the person you will deal with;
5) a lot of the low cost offers are often true, even though they look cheap, they are instead of high quality. The reviews on the web site will help you on learning more about it;
7) focus and consider your needs, above all about the services that you will need from the structure;
8) use booking.com or a similar service so you may find a good B&B in a few clicks;
9) a day or two before the vacation, print all the data you need (address, transportation) and bring them all with you;
10) remember to call and ask for the confirmation for your reservation just before you leave and, eventually, if there are, solve online problems.
---
Ad: cheap hotels in Rome now!
Announcement: Hotel Booking
---
Rome Tour
Rome top view is totally breath taking: your eyes will look right into Conciliazione's street where you can ...
It is a multifunctional complex in Pietro de Coubertin street (official web site: auditorium.com): through this creation, Rome ...
You cannot miss Castel Sant Angelo if you are visiting Rome. In fact in its main entrance has tons ...
It's some kind of magic experienced in here that gives to the visitor a feeling that never goes ...
The Museum of Roma In Trastevere (Piazza Sant'Egidio 1/b) it is a very characteristic place. Here there is ...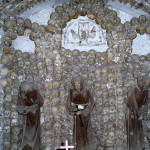 When you step in this church you will remain astonished from the beauty of the structure but either ...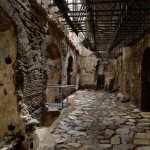 Only one block that contain the whole Roman history: the crypt it is none other than a Lucio ...
While walking around Villa Celimontana (by Via della Navicella, 12) it is possible that you end up under ...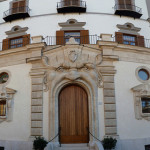 It is located at the bottom of Trinità dei Monti along Sistina and Gregoriana's street, and it is ...
Its well-known steps along with the suggestive church is the most famous tourist and movies scenario. As soon ...