The colourful Trastevere neighbourhood in Rome
Data Pubblicazione giugno 16, 2014
Rome is Italy's capital and largest metropolitan city. It is nearly impossible to avoid history in Rome, since each and every cobblestone has been a witness to the city's olden times. Separated from the heart of the city by the Tiber River, Trastevere is one of Rome's oldest neighbourhoods, equidistant from the Vatican City and the Colosseum. This area consists of a labyrinth of winding picturesque streets, full of traditional Roman buildings, and is still one of the most genuinely Roman districts. Medieval, easy-going, casual and a bit bohemian, Trastevere is a real gem in Rome. There is no chaos here, and you can really get a glimpse of the old world charm of Rome.
Trastevere has always been one of the liveliest parts of the city. Literally translated, Trastevere means across the Tiber and served as the home of fishermen and merchants. It was one of the most cosmopolitan areas in Rome, in both Roman and Medieval times, bustling with the different accents of Greeks merchants, as well as Jews from the Mideast and Syrians ones.
Santa Cecilia, the 3rd-century Christian martyr and patron saint of music, is buried in the 9th century church of Santa Cecilia in Trastevere. Her body was exhumed in the 16th century and found to be in good condition. This extraordinary fact encouraged the creation of a marble statue, which now rests in the church. Roman Emperor Aurelian built walls around Trastevere and the nearby Vatican Hill during the 3rd century, and some portions of the wall still stand and can still be seen nowadays.
At the time of Pope Sixtus IV in the 16th century the streets in the Trastevere neighbourhood were paved, but it was extremely difficult for carts to manoeuvre on the streets, so they were repaved with cobblestones, the so-called typical sampietrini that you can still see to this day.
The colourful Trastevere suburb in Rome boasts many unique bars, dance clubs, offbeat shops, boutiques, sidewalk vendors, tour buses, pubs, and little trattorie. There are places to stay here, even for those travelling on a budget as well as some excellent restaurants. You can easily get there by bus from the Termini Station or by taxi.
---
Ad: cheap hotels in Rome now!
Announcement: Hotel Booking
---
Rome Tour
Rome top view is totally breath taking: your eyes will look right into Conciliazione's street where you can ...
It is a multifunctional complex in Pietro de Coubertin street (official web site: auditorium.com): through this creation, Rome ...
You cannot miss Castel Sant Angelo if you are visiting Rome. In fact in its main entrance has tons ...
It's some kind of magic experienced in here that gives to the visitor a feeling that never goes ...
The Museum of Roma In Trastevere (Piazza Sant'Egidio 1/b) it is a very characteristic place. Here there is ...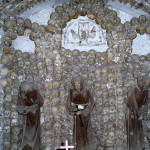 When you step in this church you will remain astonished from the beauty of the structure but either ...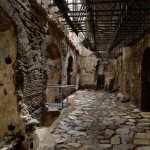 Only one block that contain the whole Roman history: the crypt it is none other than a Lucio ...
While walking around Villa Celimontana (by Via della Navicella, 12) it is possible that you end up under ...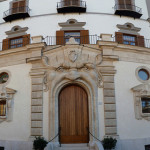 It is located at the bottom of Trinità dei Monti along Sistina and Gregoriana's street, and it is ...
Its well-known steps along with the suggestive church is the most famous tourist and movies scenario. As soon ...