Campo de' Fiori
Data Pubblicazione maggio 26, 2014
Campo de' Fiori (in English: Field of Flowers) is a rectangular medieval square south of Piazza Navona, at the border between rione Regola and Parione, a snapshot of Rome and what makes it the awesome city that it is. There is still something about Campo de' Fiori that feels really authentic.
Sightseers usually pass through Campo de' Fiori while exploring neighboring sites, such as the Trevi Fountain, the Vatican and the Spanish Steps, but its atmosphere makes Campo de' Fiori an attraction in its own right. A lively marketplace is held here in the morning from 8 a.m. to 1 p.m. every day of the week but Sunday, and the rest of the day the square becomes a trendy meeting place for young college age youth. The market on Campo de' Fiori is great for fruit and fresh vegetables and is filled with flowers, olive oil, balsamic vinegar, herbs and spices during the day. The market's history goes back to the Medieval Period, when it was to be found at the Forum Olitorium. It moved to the foot of the Capitole Hill and later to Piazza Navona, until it settled at Campo de' Fiori in 1869. Its name was first given during the Medieval Period, when the area was actually a meadow.
By sunset, all the flowers and fruit vendors disappear and Campo de' Fiori takes on a different identity, transforming into a mecca for tourists, study-abroads and young expats. It becomes a night long party scene. Around its perimeter, there are many restaurants and cafes to choose from.
A statue of the astronomer, philosopher and astrologer Giordano Bruno reminds us of Campo de' Fiori's dreadful history as a site of public executions and torture. Giordano Bruno was burned at the stake by the Roman Inquisition here in 1600 for heresy concerning his cosmological theories and astronomical beliefs. His was the first of the executions that drew crowds to Campo de' Fiori. Public executions were a daily occurrence here for centuries. Criminals and heretics were tortured and executed here. Many criminals and heretics were thrown in kettles with boiling oil, others were burned at the stake or hanged.
---
Ad: cheap hotels in Rome now!
Announcement: Hotel Booking
---
Search Hotels By Rating
Advanced Search
Accomodations
Going to Rome? Book your hotel now!
Latest posts
Rome Tour
Rome top view is totally breath taking: your eyes will look right into Conciliazione's street where you can ...
It is a multifunctional complex in Pietro de Coubertin street (official web site: auditorium.com): through this creation, Rome ...
You cannot miss Castel Sant Angelo if you are visiting Rome. In fact in its main entrance has tons ...
It's some kind of magic experienced in here that gives to the visitor a feeling that never goes ...
The Museum of Roma In Trastevere (Piazza Sant'Egidio 1/b) it is a very characteristic place. Here there is ...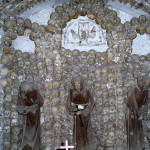 When you step in this church you will remain astonished from the beauty of the structure but either ...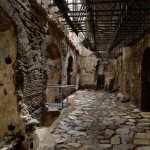 Only one block that contain the whole Roman history: the crypt it is none other than a Lucio ...
While walking around Villa Celimontana (by Via della Navicella, 12) it is possible that you end up under ...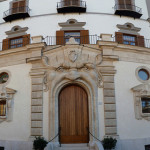 It is located at the bottom of Trinità dei Monti along Sistina and Gregoriana's street, and it is ...
Its well-known steps along with the suggestive church is the most famous tourist and movies scenario. As soon ...