Circus Maximus
Data Pubblicazione giugno 13, 2014
The Circus Maximus (Circo Massimo) was the largest chariot racing stadium in ancient Rome. Its origins are still a bit murky. It is thought to have been founded in the 6th century B.C. by the legendary fifth king of Rome, Tarquinius Priscus, also known as Tarquin the Elder. Later, the Circus was the site where public games were held by the Greeks in the 2nd century B.C., then Julius Caesar extended it around 50 B.C. It was an entertainment venue where hordes of spectators watched chariot races, gladiator fights and many other types of sports. The race ground was remodeled and reconstructed not less than three times after fire devastated the wooden structures around the track. The chariot racing stadium was rebuilt using marble after the last fire.
Today, nothing is left of the mighty Circus Maximus, except for a large green grassy jogging oval and outdoor concert venue used for festivals, outdoor rock concerts, meetings and so on. The marble was dismantled and completely used in other buildings.
The track measured approximately 600 metres (2000 ft) in length, 80 metres (250 ft) in breadth and could accommodate an estimated 250,000 spectators. Crowds of up to 385,000 screaming spectators could be entertained in the Circus Maximus. Chariot racing was the main event at the Circus and the very last race is thought to have occurred around 550 A.D.
This is a public space, available for viewing 24 hours a day. You can overlook it from the Palatine Hill and if you prefer a private guided tour that includes a visit to the Circus Maximus and the Pyramid of Caius Cestius, you can choose from a wide range of sightseeing tour. The Circus Maximus is to be found between Via Del Circo Massimo and Via Dei Cerchi. On the Via Dei Cerchi side of The Circus you can enjoy superb views of the Palatine Hill.
This site is perfectly respectable by day, but is probably not the ideal place to wander after dark, unless you are attending a festival or outdoor concert. To get to the Circus Maximus, you can take the Metro blue B Line to Circo Massimo stop.
---
Ad: cheap hotels in Rome now!
Announcement: Hotel Booking
---
Tags: best places in Rome, best places to visit in rome, top attractions in rome
Search Hotels By Rating
Advanced Search
Accomodations
Going to Rome? Book your hotel now!
Latest posts
Rome Tour
Rome top view is totally breath taking: your eyes will look right into Conciliazione's street where you can ...
It is a multifunctional complex in Pietro de Coubertin street (official web site: auditorium.com): through this creation, Rome ...
You cannot miss Castel Sant Angelo if you are visiting Rome. In fact in its main entrance has tons ...
It's some kind of magic experienced in here that gives to the visitor a feeling that never goes ...
The Museum of Roma In Trastevere (Piazza Sant'Egidio 1/b) it is a very characteristic place. Here there is ...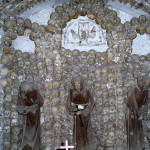 When you step in this church you will remain astonished from the beauty of the structure but either ...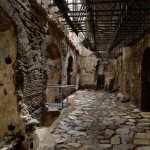 Only one block that contain the whole Roman history: the crypt it is none other than a Lucio ...
While walking around Villa Celimontana (by Via della Navicella, 12) it is possible that you end up under ...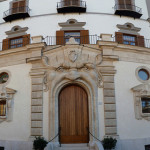 It is located at the bottom of Trinità dei Monti along Sistina and Gregoriana's street, and it is ...
Its well-known steps along with the suggestive church is the most famous tourist and movies scenario. As soon ...