Piazza di Spagna
Data Pubblicazione maggio 28, 2014
According to some statistics, Rome has from seven to ten million visitors more or less each year. Rome's appeal, the beauty of the "Eternal City" enchants tons of tourists from all over the world, who come periodically and fill all the various facilities that Rome offers such as hotels and B&B. Yet it is no wonder if the beauty of Piazza di Spagna is one of the most visited places so that Cesare Pavese has dedicated to it a famous poem called "Passerò da Piazza di Spagna" (I will pass from Piazza di Spagna).
Why is this Square called "di Spagna" ? The reason is for the Spanish palace, embassy's headquarters, located near the Vatican.
It became famous for its staircase, 135 steps long, designed by Francesco de Sanctis and Alessandro Specchi, very famous architects in the first half of Eighteenth Century, and inaugurated from Pope Benedetto XIII in 1725, year of Jubileum.
This wonderful staircase was projected to connect the bourbon Spanish embassy(from here the name "piazza di Spagna") to the church of Santissima Trinità dei Monti.
Trinità dei Monti's staircase at the time is a wonderful catwalk for the various fashion shows: one of the most important performance of this field is "Donna sotto le Stelle" (in summertime every year), a huge fashion show that brings the world most famous stylist and models including a lot of actor and actress from all the parts of the globe.
In the middle of Piazza di Spagna there is the Barcaccia's fountain, from the very first period of Baroque, and created by the artist Pietro Bernini. On the right of the staircase there is John Keats's house, the English poet who lived there until 1821, and that now is a museum dedicated to his memory. On the opposite side you will find the Babington's Tea Room (in where you will find a plaque with Cesare Pavese's poem above mentioned): it goes way back to 1893 and it is a building with a prominent historical importance.
On via Frattina's side, there is The Propagande Fide's palace and the Immaculate Conception's column.
Speaking of curiosity, in a hotel near Piazza di Spagna, lodged for a certain period of time Giuseppe Balsamo, so called Cagliostro, a famous alchemist and esotericist from that époque. It seems that his arrest happened near Piazza di Spagna as well, and according to the legend, his wife's ghost Lorenza is always around there since she betrayed her husband to the Holy Office.
Mario Bava's movie "La ragazza che sapeva troppo" (The girl who knew too much) in a Hitchcock style, is set near Piazza di Spagna, in a different Rome, more dark and entangling, also underlined by the use of a wise black and white. Most part of the movie sings the praises of the architectural beauty and the mysteries hidden in it.
---
Ad: cheap hotels in Rome now!
Announcement: Hotel Booking
---
Rome Tour
Rome top view is totally breath taking: your eyes will look right into Conciliazione's street where you can ...
It is a multifunctional complex in Pietro de Coubertin street (official web site: auditorium.com): through this creation, Rome ...
You cannot miss Castel Sant Angelo if you are visiting Rome. In fact in its main entrance has tons ...
It's some kind of magic experienced in here that gives to the visitor a feeling that never goes ...
The Museum of Roma In Trastevere (Piazza Sant'Egidio 1/b) it is a very characteristic place. Here there is ...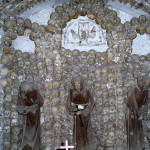 When you step in this church you will remain astonished from the beauty of the structure but either ...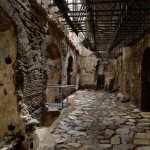 Only one block that contain the whole Roman history: the crypt it is none other than a Lucio ...
While walking around Villa Celimontana (by Via della Navicella, 12) it is possible that you end up under ...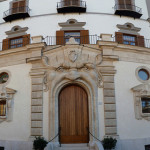 It is located at the bottom of Trinità dei Monti along Sistina and Gregoriana's street, and it is ...
Its well-known steps along with the suggestive church is the most famous tourist and movies scenario. As soon ...