Nighttime in Rome: Testaccio
Data Pubblicazione giugno 21, 2014
Testaccio is one of the most well frequented places for whom love nightlife : it has always been populated by "Romans from Rome", but for tourist is a required stop to see how romans live their life also by having fun and hanging out with their pals. It's full of restaurant, pubs, bars, pizzerias where you can taste the real roman pizza and most important the genuine Roman food.
If you would like to dance… no problem! There are tons of clubs around there. On Monte Testaccio, for example you can grab a beer at one of the million stand along the way.
In Testaccio there is a very suggestive atmosphere: The place is full of clubs, bars, pool halls that definitely made it be one of the most popular place for nighttime in Rome. We should warn you though that from June 13th to October 31st 2014 becomes law a measure that controls alcohol assumption in particular in the places of Testaccio, Castro Pretorio, Isola Tiberina, on the Tevere's quay, Campo dè Fiori, Navona Square, Monti, Celio, Trastevere, Prati, Ponte Milvio, Stazione Tiburtina, Bologna Square, Pigneto, Marranella, Torpignattara, Ostiense, Ostia e San Lorenzo.
The ordinance forbids the assumption and sell of alcohol in public streets from 12 to 7 a.m.
How to get to Testaccio?
Outward voyage: from Termini take Bline Subway and get off at Piramide's stop, then take a short walk to Testaccio. Or alternatively you can take bus n. 285 or 95; from Termini you can also take n. 170; from piazza Venezia (via del Teatro Marcello) your bus will be 30 Express .
Return trip (overnight service): to reach Termini take bus n. 40N, for the Colosseum take bus 40N or alternatively n. 29N.
---
Ad: cheap hotels in Rome now!
Announcement: Hotel Booking
---
Tags: entertainment in rome, nightlife in rome, where to go by night in rome
Rome Tour
Rome top view is totally breath taking: your eyes will look right into Conciliazione's street where you can ...
It is a multifunctional complex in Pietro de Coubertin street (official web site: auditorium.com): through this creation, Rome ...
You cannot miss Castel Sant Angelo if you are visiting Rome. In fact in its main entrance has tons ...
It's some kind of magic experienced in here that gives to the visitor a feeling that never goes ...
The Museum of Roma In Trastevere (Piazza Sant'Egidio 1/b) it is a very characteristic place. Here there is ...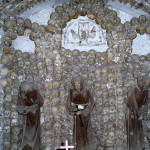 When you step in this church you will remain astonished from the beauty of the structure but either ...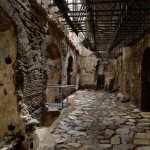 Only one block that contain the whole Roman history: the crypt it is none other than a Lucio ...
While walking around Villa Celimontana (by Via della Navicella, 12) it is possible that you end up under ...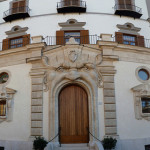 It is located at the bottom of Trinità dei Monti along Sistina and Gregoriana's street, and it is ...
Its well-known steps along with the suggestive church is the most famous tourist and movies scenario. As soon ...