Castel Sant'Angelo
Data Pubblicazione novembre 2, 2013
The Mausoleum of Hadrian, usually known as Castel Sant'Angelo (English: Castle of the Holy Angel), is a towering cylindrical building in Parco Adriano, Rome, Italy. It was initially commissioned by the Roman Emperor Hadrian as a mausoleum for himself and his family. The building was later used by the popes as a fortress and castle, and is now a museum. The Castel was once the tallest building in Rome. (from Wikipedia) The Mausoleum of Hadrian has five floors, The first with a ramp, the second features the prison cells, the third one is the military floor with courtyards, the fourth belonged to the popes and features superb art, and the fifth is a viewpoint terrace.
There is also a coffee bar on the top floor with a great view of the city of Rome. You can choose between a guided tour or visits via audio-guides. In the Castel Sant'Angelo there is access for mobility impaired people as well as a bookshop.
Find hotel near Sant'Angelo Castle (1.6 km)
The Castel Sant'Angelo opens from 9:00 a.m. to 7:00 p.m. excluding Monday. People aged 18 to 25 get in for half price, and entrance is completely free for those under age 18 and over 65.
You can reach this place with bus lines 80, 87, 280 and 492, or with a taxis at Piazza Pasquale Paoli.
---
Ad: cheap hotels in Rome now!
Announcement: Hotel Booking
---
Tags: best places to visit in rome, historical places in rome, top attractions in rome
Rome Tour
Rome top view is totally breath taking: your eyes will look right into Conciliazione's street where you can ...
It is a multifunctional complex in Pietro de Coubertin street (official web site: auditorium.com): through this creation, Rome ...
You cannot miss Castel Sant Angelo if you are visiting Rome. In fact in its main entrance has tons ...
It's some kind of magic experienced in here that gives to the visitor a feeling that never goes ...
The Museum of Roma In Trastevere (Piazza Sant'Egidio 1/b) it is a very characteristic place. Here there is ...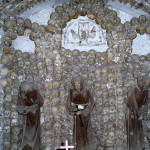 When you step in this church you will remain astonished from the beauty of the structure but either ...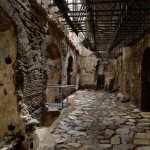 Only one block that contain the whole Roman history: the crypt it is none other than a Lucio ...
While walking around Villa Celimontana (by Via della Navicella, 12) it is possible that you end up under ...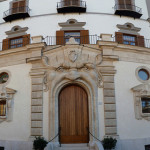 It is located at the bottom of Trinità dei Monti along Sistina and Gregoriana's street, and it is ...
Its well-known steps along with the suggestive church is the most famous tourist and movies scenario. As soon ...