Hadrian's Temple
Data Pubblicazione maggio 26, 2014
Of the original Temple of Hadrian (Tempio di Adriano or Hadrianeum or Adrianeo), only a row of eleven graceful giant columns has survived the times, incorporated into a 17th-century building that houses the Borsa Valori di Roma, Rome's stock exchange. Located at Piazza di Pietra, a beautiful small square not far from the Via del Corso, Hadrian's Temple was built in 145 A.D. in honour of the Roman Emperor Hadrian, who reigned from 117 to 138 A.D., by his successor Emperor Antoninus Pius. The temple was situated at the Field of Mars (Campus Martius). The Piazza di Pietra itself is very pretty, with several restaurants and bars, ideal for a quick stop and to appreciate the pleasant sigh.
As for the original Temple of Hadrian, a staircase led to a 4-meter high podium, with a cella on top, surrounded by 48 15-metre high Corinthian columns. Along the length of the temple there were 13 pillars, while the other sides had 8 pillars. At the foot of the columns there were reliefs, war trophies and emblematic representations of conquered provinces. You can see some of these reliefs at the inner court of the Capitoline Museums. Part of the cella's wall, made of a special type of hard volcanic rock, is still visible behind the remaining columns. Only a row of eleven columns has survived the times. The columns are absolutely majestic and stunning and all were part of the north side of the original Temple of Hadrian. At the end of the 17th century, Pope Innocent XII, with the collaboration of the Italian architect Carlo Fontana, designed a new papal customs office at the site of Hadrian's Temple. Fontana worked with his son Francesco on this project and incorporated the remaining columns of the Temple of Hadrian in the new building, which was completed after 10 years of construction works.
If you are walking to the Pantheon, you may stroll through Piazza di Pietra and it is worthwhile to stop for a while and enjoy Hadrian's Temple, floodlit at night. The building is located very close to the Trevi Fountain and is definitely worth visiting. This is a superb place to take photos and the pictures are even better by night.
---
Ad: cheap hotels in Rome now!
Announcement: Hotel Booking
---
Tags: best places to visit in rome, historical places in rome, religious sites in Rome, top attractions in rome
Rome Tour
Rome top view is totally breath taking: your eyes will look right into Conciliazione's street where you can ...
It is a multifunctional complex in Pietro de Coubertin street (official web site: auditorium.com): through this creation, Rome ...
You cannot miss Castel Sant Angelo if you are visiting Rome. In fact in its main entrance has tons ...
It's some kind of magic experienced in here that gives to the visitor a feeling that never goes ...
The Museum of Roma In Trastevere (Piazza Sant'Egidio 1/b) it is a very characteristic place. Here there is ...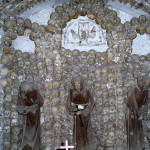 When you step in this church you will remain astonished from the beauty of the structure but either ...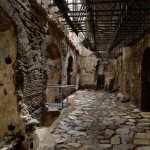 Only one block that contain the whole Roman history: the crypt it is none other than a Lucio ...
While walking around Villa Celimontana (by Via della Navicella, 12) it is possible that you end up under ...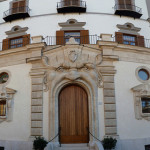 It is located at the bottom of Trinità dei Monti along Sistina and Gregoriana's street, and it is ...
Its well-known steps along with the suggestive church is the most famous tourist and movies scenario. As soon ...